Driving in the Faroe Islands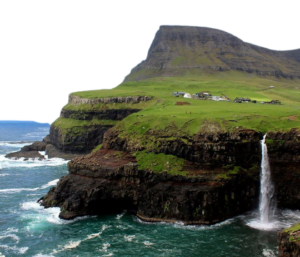 Driving in the Faroe Islands can be a wonderful experience, with scenic roads and stunning views around every corner. However, there are a few things to keep in mind when driving in this beautiful archipelago.
Weather
Keep an eye on the weather: The weather in the Faroe Islands can change rapidly and unpredictably, with fog, rain, and strong winds all common occurrences. Make sure to check the weather forecast before setting out, and be prepared for sudden changes in conditions.
Sheeps
Stay alert for sheep: Sheep are a common sight on the roads in the Faroe Islands, and they have the right of way. Keep an eye out for these woolly creatures and slow down when approaching the.
Speed limit
Follow the speed limits: Speed limits in the Faroe Islands are generally low, with most roads having a maximum limit of 80 km/h (50 mph). Be sure to follow the posted speed limits, as exceeding them can result in fines and other penalties.
Lights on the car
Use your headlights: It's mandatory to use headlights during the day in the Faroe Islands, even in the summer months when it stays light outside for long periods of time. This is due to the frequent fog and low visibility conditions that can occur.
Narrow roads
Be aware of narrow roads: Many of the roads in the Faroe Islands are narrow, winding, and often have blind corners. Be prepared to slow down and yield to oncoming traffic when necessary.
Mountain roads
Take care on mountain roads: The mountain roads in the Faroe Islands can be challenging to navigate, with steep inclines and sharp turns. Take extra care when driving on these roads, and be prepared to encounter other vehicles coming in the opposite direction.
Horn
Use your horn: It's common practice in the Faroe Islands to use your horn to warn other drivers of your presence, especially when driving on narrow or winding roads.
By following these tips, you can enjoy a safe and enjoyable driving experience in the Faroe Islands. Take your time, enjoy the scenery, and drive carefully to make the most of your journey.