Rent a car in the Faroe Islands!
Always new and clean cars
Rent a car in the Faroe Islands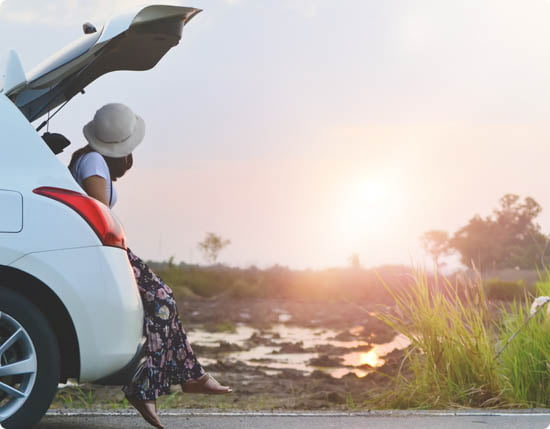 Rent a car in the Faroe Islands, is the best way to travel around,and you will get the best out of your vacation.
At Rent.fo, we believe that renting a car should be a hassle-free and enjoyable experience, especially when we serve you. That's why we strive to provide our customers with high-quality vehicles, exceptional customer service, and competitive prices.
Whether you need a car for business, pleasure, or a special occasion, we have a wide selection of vehicles to suit your needs and budget. From compact cars for city driving to luxury SUVs for long road trips, our fleet is regularly maintained and inspected to ensure your safety and comfort.
Our friendly and knowledgeable staff are committed to helping you find the perfect vehicle and answering any questions you may have about our rental process. We also offer convenient pickup and drop-off locations, flexible rental periods, and optional add-ons such as GPS, child seats, and additional insurance coverage.
At Rent.fo, we understand that renting a car can sometimes be stressful or overwhelming. That's why we make it our mission to provide you with a stress-free and enjoyable rental experience, from the moment you make your reservation to the moment you return your vehicle.
Overall, renting a car with us is a smart choice for anyone who needs reliable and affordable transportation. With our wide selection of vehicles, competitive rates, and excellent customer service, we are confident that we can meet your needs and exceed your expectations.
Thank you for considering Rent.fo for your car rental needs. We look forward to serving you and helping you make your next trip a memorable one.
Rent.fo – Car rental in the Faroe Islands
Contact Us
Office:
R. C. Effersøesgøta 17
FO-100 Tórshavn 
Faroe Islands
Phone:
+298 716060
Email:
info@rent.fo
booking@rent.fo
Opening hours:
Monday – Sunday
08:00 – 17:00 
Read more about
Pickup and return
Our ratings
★★★★★ 5/5
We love success!